Work alongside fellow student volunteers in caring for our community.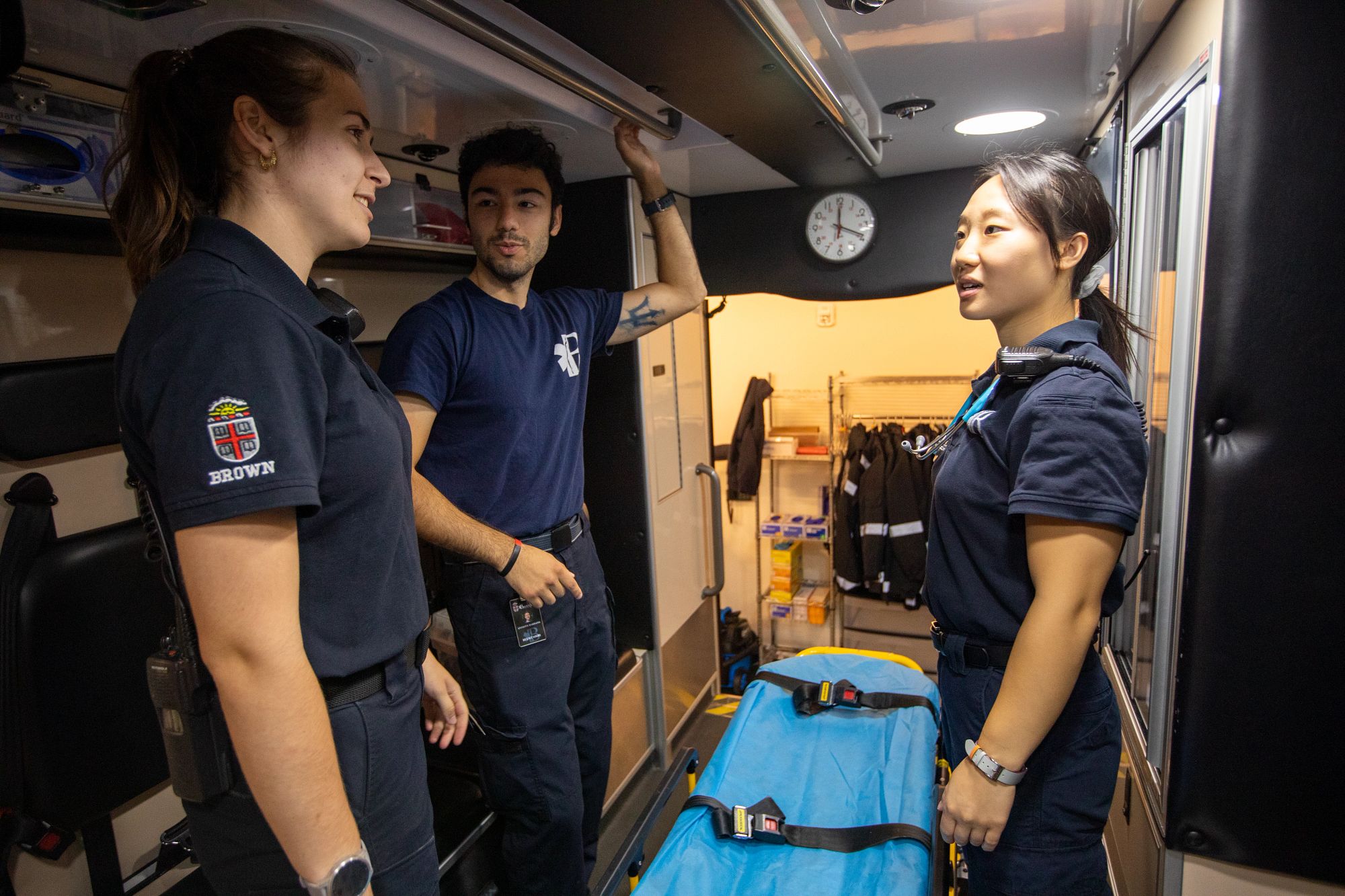 BEMS is a blended volunteer/paid service opportunity open to all Brown students, undergraduate or graduate. Our EMS personnel are licensed and equipped to provide the same level of services as other EMS agencies in Rhode Island, but focus on serving the Brown campus and remote student or academic occupancies in Providence. 

Our staff is primarily Brown students who are licensed prehospital providers, including EMTs, advanced EMTs and paramedics. BEMS is a demanding yet rewarding experience where students provide 24/7 service while developing leadership skills and gaining on- and off-the-job clinical training.